"IT'S WRONG TO CALL THIS A REFUGEE CRISIS"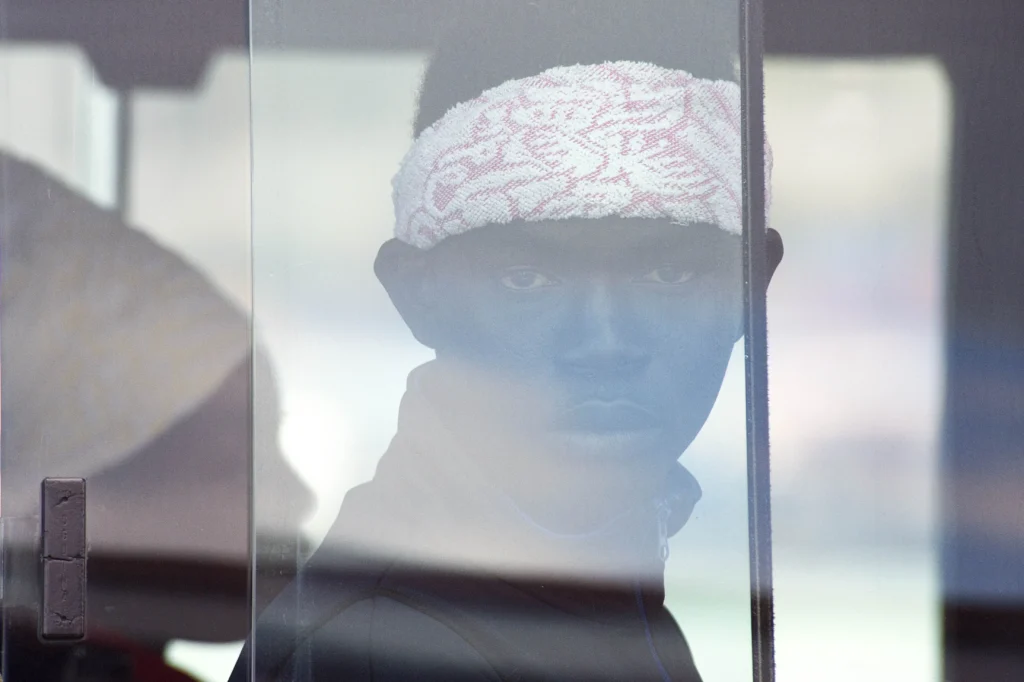 European Council on Refugees and Exiles (ECRE) is a pan-European network of refugee-assisting NGOs that has 98 members in 39 countries. The organization has been promoting the rights of asylum seekers and refugees since 1970s. We have spoken with Catherine Woollard, who has joined ECRE as a Secretary General in 2016. Woollard, who has been working for NGOs since 2003 and focuses on human rights, conflict prevention, security, and governance reform, talked with Orange about the scope of work in her organization.
How does ECRE work?
We are a hugely diverse group of organizations. Our members are working on every aspect of refugee protection. They provide humanitarian and legal assistance, do advocacy and campaigning work. We in Brussels are the secretary for that alliance, promoting the rights of refugees.
ECRE is working for more than 40 years now. How has its work changed, especially since fall 2015?
When ECRE was founded in the 70s, the situation was rather different. At that time, a lot of issues were connected to political exile from the Soviet Union and people exiled due to post-colonial conflicts. Now, we see a different situation when it comes to refugee protection in Europe. We agree that it's wrong to call this a refugee crisis. Rather, it is a crisis of policy making and a crisis of the EU.
Many of the people coming to Europe are entitled to international protection. The focus of our work is to ensure and defend the protection space within the region. There have been other periods of mass displacement; for instance, Yugoslavian wars led to large numbers of people being forcibly displaced in Europe. So, we should not exaggerate the times we live in. The challenge that we face in our work is that some of the politics around the issue have become very difficult even though the numbers are manageable.
What impact has ECRE had so far?
We have contributed to the existence of protection in Europe. ECRE, at every point, has argued for incorporating a clear legal framework into national refugee and EU's laws. It has done a lot of influencing and advocacy work as well as technical-legalistic work, trying to get those legal measures in place.
There is a set of legislative proposals on the table, which attempt to reduce refugees' rights. We argue against them, and we see our recommendations being taken up by the European Parliament and certain member states. Another impact of our work is to provide the analysis on what is happening in asylum systems, regarding the transposition and implementation of laws. In practice, we monitor if refugee rights are protected, so this information can be used to improve the situation.
Do you have special approaches for youth?
One of our policy priorities is the rights of refugee children. That started by looking at unaccompanied minors, but now, we are looking more widely at the rights of refugee children. Those, who come with family members also have rights that need to be protected.
We are trying to engage a lot with young people in our campaigning work. We have an active campaign called "Share our Europe" that has involved quite a lot of youth. Besides, we have a very high presence on social media as an interactive space to promote alternative voices, to encourage refugees, young and old, to re-humanize people, and to show that they are people like everybody else. We also work to create a debate on refugee issues to have a counterbalance. We are trying to show the truth of some of the myths like the belief that the public does not support refugees although they often do – including the youth.
During FES Integration Congress, you spoke of a situation in Barcelona a few weeks ago, where tens of thousands demonstrators urged the Spanish government to take in more refugees. In Canada, a "Private Sponsorship of Refugees Program" is in place to offer asylum through alternative channels than the state. Refugees are referred to Canada for resettlement by a private sponsor. How do you impact these developments?
We campaign for and highlight those examples. Based on the Canadian experience, we have also looked where else in Europe this would work. There is a set of preconditions that need to be in place for those kinds of project to work. They could not be rolled out anywhere, thus we need to do research on where it would be possible and then we are campaigning for these things to be taken up. On the other hand, we are looking at integration and funding to catalyze those programs by injecting funding to those, who could work on private sponsorship.
Just recently, the European Court of Justice (ECJ) ruled against the introduction of obligatory humanitarian visa for member states of the EU. The verdict was reached in a case involving a Syrian family of five from Aleppo. The family had initially applied for a visa to Belgium at the Belgian Embassy in Beirut, Lebanon. They hoped to travel to the EU country to apply for asylum. What is your reaction to that?
It is important to note that humanitarian visa already exists. Several member states have been providing humanitarian visas, and we hope they will continue to do so without the court's judgment stopping them. From my own perspective, there are clear human rights' grounds for granting humanitarian visas; for instance, when people's lives are at risk, this visa should be granted. It is a disappointing decision, and we hoped it would allow more people to benefit from safe routes to Europe. As this is the way to court has gone, we need to focus our attention to every other safe and legal access channel to Europe instead of humanitarian visas.