Every person is entitled to human rights? Not here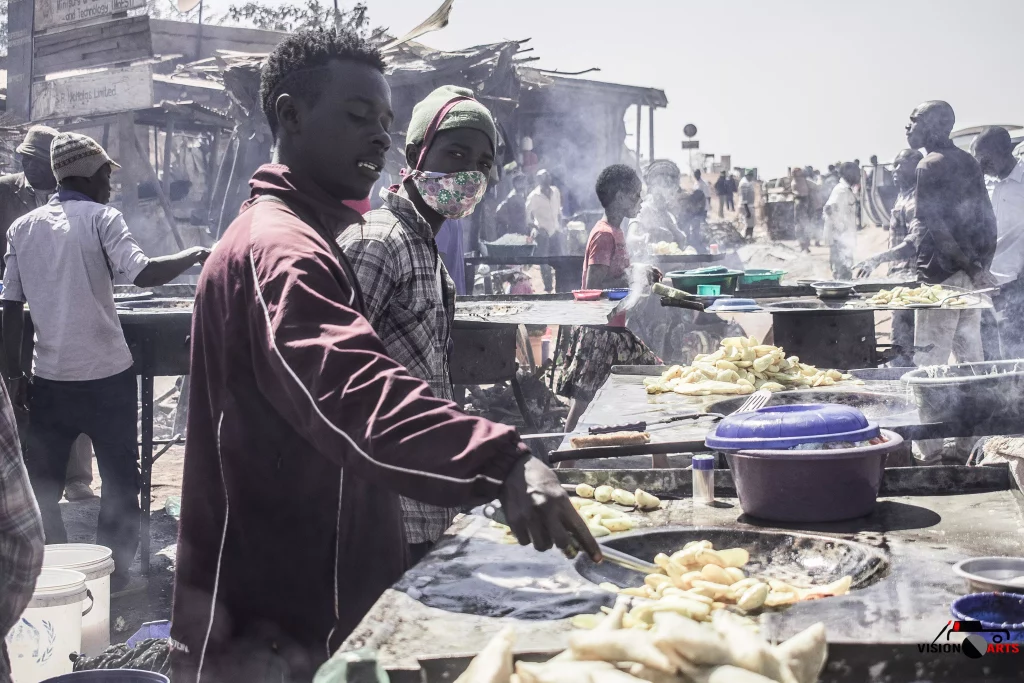 Inside Malawi's largest refugee camp, thousands of lives are kept without a vivid view of tomorrow under strict governing policies. But there's hope.
Refugees have different backgrounds, hence various skills and knowledge. What they do have in common: As long as the policies remain the same, thousands of refugees will continue to suffer. All over the world, I lot like me have dreams that cannot be realized as long as we are trapped in a refugee camp.
How would you feel finding yourself in a situation where running for your safety is the priority? What would you take with you if you had no choice but to flee to a place where you can find peace? Each day, thousands of people are forced to flee due to wars, ethnic conflicts, persecution, and religious disputes. Also today. Now.
How much do you know about Malawi?
You probably have not been here, maybe not even heard of this place. But even if you do, here are a few things you are supposed to know. Malawi is one of the most peaceful countries that has demonstrated how important it is to protect asylum seekers. It is therefore vital to understand the refugee governing policy, and the survival mechanism for people of concern in the country.
Malawi is also a small land-locked country in southern Africa that shares borders with Zambia, Mozambique and Tanzania. Malawi's citizens are charming and welcoming. They peacefully associate with refugees. Some even run their businesses in the camp. We are able to modestly coexist regardless our social statuses. Despite the country being the poorest country in the world, it is also a place where in my belief hospitality was born.
In 1994, Dzaleka, a place located in the central region of Malawi (in the Dowa district which was a former prison for political criminals) became a refugee camp. It was designed to host 10 000 refugees in order to provide safety to people from Rwanda during the genocide and civil wars in the Democratic Republic of Congo and Burundi. It is unimaginable how people can travel such long distances. But they did, and now the camp is congested with more than 50 000 refugees and asylum seekers – of which at an average of 300 people per month are still ariving due to the ongoing war in Eastern Congo. The pressure on the facilities in the community such as water boreholes, health centers, and schools thus has increased immensely. Since the establishment of this settlement, people have lived their lives here, they have married, and given birth, they died here.
Malawi's Refugee Policy
I believe every person is entitled to basic human rights. Yet, it is not the case in Malawi. Refugees here do not have freedom of movement and the right to employment outside Dzaleka.
The magic of humanity is that, although people leave behind all their belongings when forced to flee, there is one thing that they go along with for their whole lives which is their skills. My father, who is a medical doctor, is stranded in Dzaleka. He cannot find a job in the country because of his refugee status. There are thousands of people in Malawi with an abundance of different skills and experiences that could impact positive change in the country if they were allowed to express them.
From the general point of view, Malawi is one of the safest places imaginable. However, its refugee policies are biased and morally degrading as they do hinder us from basic humane privilege.
I would still be a secondary school graduate without the coming of online tertiary studies offered by Jesuit worldwide learning in the camp. Most children in Dzaleka are only guaranteed preschool, primary, and secondary school. Without the freedom of movement, right to employment, and limited opportunities to further studies to achieve one's goal, what can you do with your life? Most people in the camp have instead refused to settle for anything less, they are applying their skills within the camp. Some are running nursing schools, driving vocational centers, language centers, and private schools serving the overpopulated community. Looking at how significant refugees can be, it would be great for the government to review these laws and grant us work permits and freedom of movement in the whole country.
Providing for a family in a refugee camp
Refugees in Malawi are supported by the United Nations Higher Commissioner for Refugees (UNHCR). The people at Dzaleka benefit from health services, education, and livelihood programs. Through the World Food Program, they are supported with food materials like porridge flour, oil and beans which, according to research conducted by Inua Consulting, is equivalent to Malawi-Kwacha (MK) 3 600 a month which means to live up to MK 120 (= 0,11 Euros) per day – hence ultra-poverty.
Unemployment is a major problem, the youths, being the majority of the population at the camp, have an increased crime rate which includes increased robbery. Most women and girls in the camp have no choice but to indulge in "survival sex" to provide for their dependents.
One expedient for the time being: Dzaleka refugee camp has the biggest tomato market, most people in the camp particularly from Rwanda and Burundi are experienced farmers who managed to rent land in the neighboring villages to grow the crop. Due to lack of work permit, most graduates cannot get a salary, but those who volunteer at organizations implementing projects in the camp can, at least, get a stipend which is equivalent to US Dollar 50 per month, regardless of the service one is offering to the community.
While seeing and experiencing this burden, I strongly believe that the deepest human desire is being able to live where people can explore their potentials and apply their skills to support themselves rather than depending on humanitarian aid.
(Hier die deutsche Übersetzung des Beitrags von Bianca Walther)