"We need to be human first"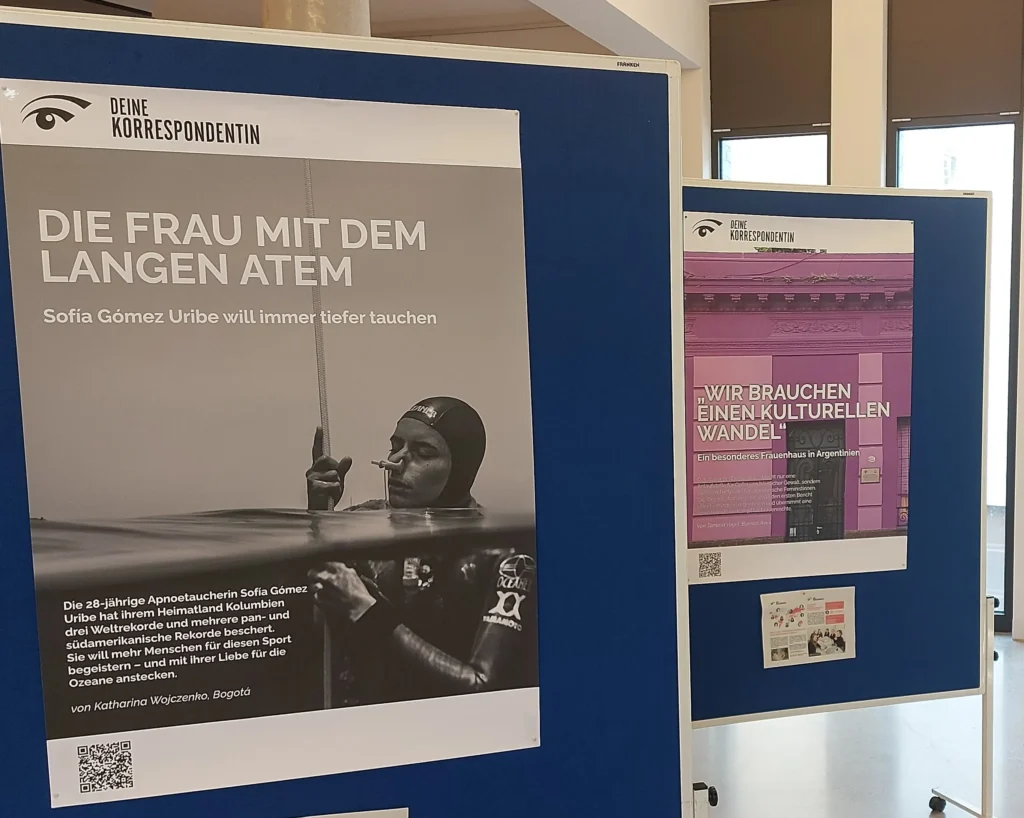 Trauma and journalism: one of many topics which were discussed during the b° future festival in Bonn. Longtime journalist Irene Caselli explains why reporting on crisis with regard to children requires more sensibility.
Right after the opening of the festival Italian journalist Irene Caselli talked about "Mental Health: How to stay sane in the news business". On top the expert for early childhood, reproductive rights and care workers led a well-attended workshop about trauma-informed interviewing.
sagwas: Irene, what do you do for a living?
I pursue my newsletter called "The First 1,000 Days" which focuses on early childhood. Being a freelance journalist I also work as a senior advisor for the Early Childhood Reporting Initiative, a part of the Dart Center for Journalism & Trauma.
How did you become interested in the topic of trauma and journalism?
Trauma is basically the stuff that we work with as journalists. For many years I worked as a foreign correspondent in Latin America. There I've covered floods, earthquakes and political violence. A lot of the people I talked to were mentally injured. When I found out about the Dart Center, I started realizing that this was probably affecting me.
The Dart Center for Journalism & Trauma is a think tank which represents a project of the Columbia University Graduate School of Journalism in New York. It deals with reporting on traumatic experiences.
The program that I was especially interested in from the beginning was the early childhood journalism program. I have always been covering stories of women and children because they are the most affected by social problems. But it was hard to sell those stories to editors. They told me: "That's a soft story. Why do we care about this child that grew up in this landfill and how they're doing now?"
Through the Dart Center I realized that there is some hard science behind reporting on children: It's the experiences that we have in the first thousand days of life that are the most formative.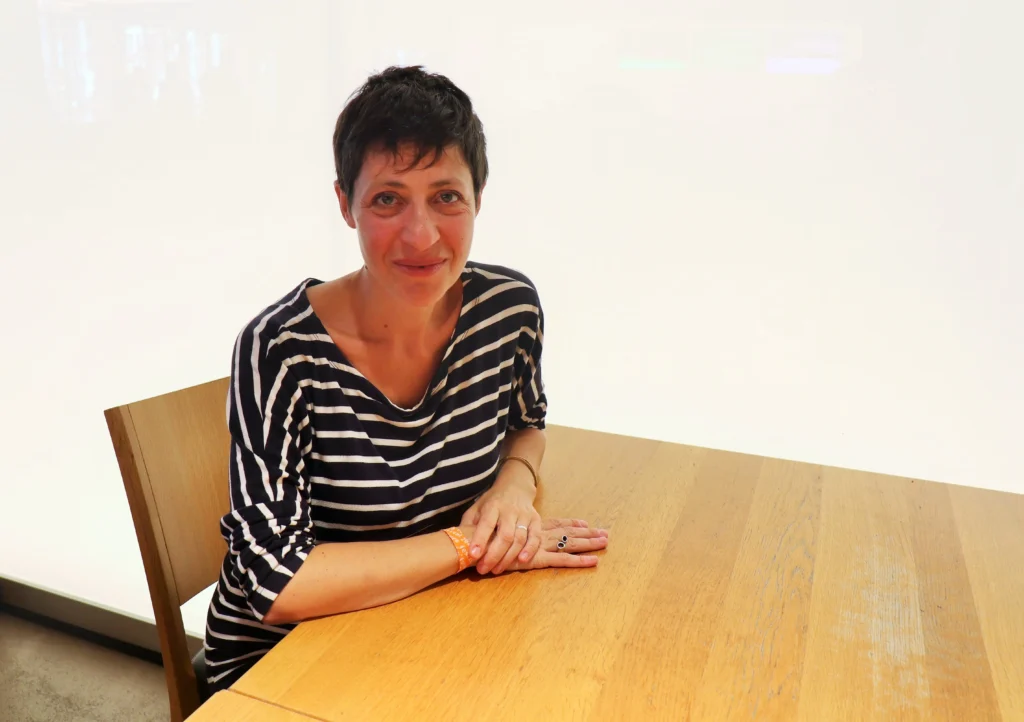 That's why your newsletter is referring to "The First 1,000 Days". How do you work with children of this age?
A lot of the time it's working with the caregivers and other people around the children to understand how the children are doing and what their story is.
And there is a lot of observation. Children express themselves through play. This is how they learn, experience the world, and process a lot of their experiences. Children may be playing shooting each other – which is probably how they're processing violence.
I'm not a psychologist, and a lot of us journalists are not. We may not have the skills to understand what our observation means, but it can help us to write a story about the affected children. Through this context we can make it about them and not about their caregivers.
Your workshop was called "Trauma-informed interviewing", but I also concluded that sometimes one shouldn't interview a person.
Sometimes we need to be our best enemies in the sense that we need to advocate against our work – which is a luxury. Most times we need to sell our stories. But I think it's important to really ask ourselves: Do we need to do those interviews, what kind of questions do we need to ask?
We should only bring them on, if we have the time to establish a relationship, if we can go back to that person three times and ask the hardest questions the third time. So I'd say: Let's change the culture surrounding these kind of stories and not get that hurtful interview with a crying person!
What do you do during an interview, if you get the impression that the person is being re-traumatized?
I think about the way I would like to be approached, if I was telling the story of something very incriminating that happened to me. I would probably like some space. I would like to be offered a glass of water or a way out.
We also need to be aware of power dynamics: I'm a white woman going into a refugee camp, possibly with white NGO workers. The interviewees may not realize that they have the option to say "no" because they may think, if they give you an interview, the NGO workers will help them more.
Is it possible for you yourself to stay objective, if you talk to your interviewees about traumatic topics?
I don't believe in objectivity. It's you telling the story. Who are you? What power do you hold? What's your experience? For a few years now I've had the luxury of using the word "I" in my work. Not because I want to talk about my own experiences, but to make sure that I'm unfolding my background.
And we need to be human first. What does objective storytelling pertaining a mother who lost her child in the Mediterranean look like? Of course, there are facts and a context that need to be put in there. We don't just ought to cause emotions. When writing a story about migration it's very important to thoroughly explain why that child has died in the sea: It's a result of EU policies of keeping migrants out.
You've been moderating a talk called "Mental Health: How to stay sane in the news business". How do you yourself stay sane?
The first thing is being aware that our profession affects us personally. We want to be whole as people as much as we can for our own sake, but also for our job's sake. It took me a long time to become aware of this. I knew that I needed therapy, but I didn't realize that I needed therapy also because of the job I was doing.
I've moved away from breaking news. I limit my time consuming news. I don't doom scroll anymore. I seek help whenever I need it – which is all the time. I do little things that give me happiness, like going for a walk.
Thank you for the interview!
(Here you can find the German version of this interview)